The Great Pacific Garbage Patch (GPGP) is the largest of the five offshore plastic accumulation zones in the world's oceans. It is located halfway between Hawaii and California.
Highlights from the Article
1.15 TO 2.41 MILLION METRIC TONNES OF PLASTIC ARE ENTERING THE OCEAN EACH YEAR.
THE GREAT PACIFIC GARBAGE PATCH COVERS AN ESTIMATED SURFACE OF 1.6 MILLION SQUARE KILOMETERS
80'000 TONNES OF PLASTIC FLOAT IN THE GPGP, EQUIVALENT TO 500 JUMBO JETS
4 TO 16 TIMES MORE PLASTIC IN THE GREAT PACIFIC GARBAGE PATCH THAN PREVIOUSLY ESTIMATED
SIZE CLASSES
Plastic within the patch was categorized into four size classes:
– Microplastics (0.05 – 0.5 cm)
– Mesoplastics (0.5 – 5 cm)
– Macroplastics (5 – 50 cm)
– Megaplastics (anything above 50 cm)
When accounting for the total mass, 92% of the debris found in the patch consists of objects larger than 0.5 cm, and three-quarters of the total mass is made of macro- and mega plastic. However, in terms of object count, 94% of the total is represented by microplastics.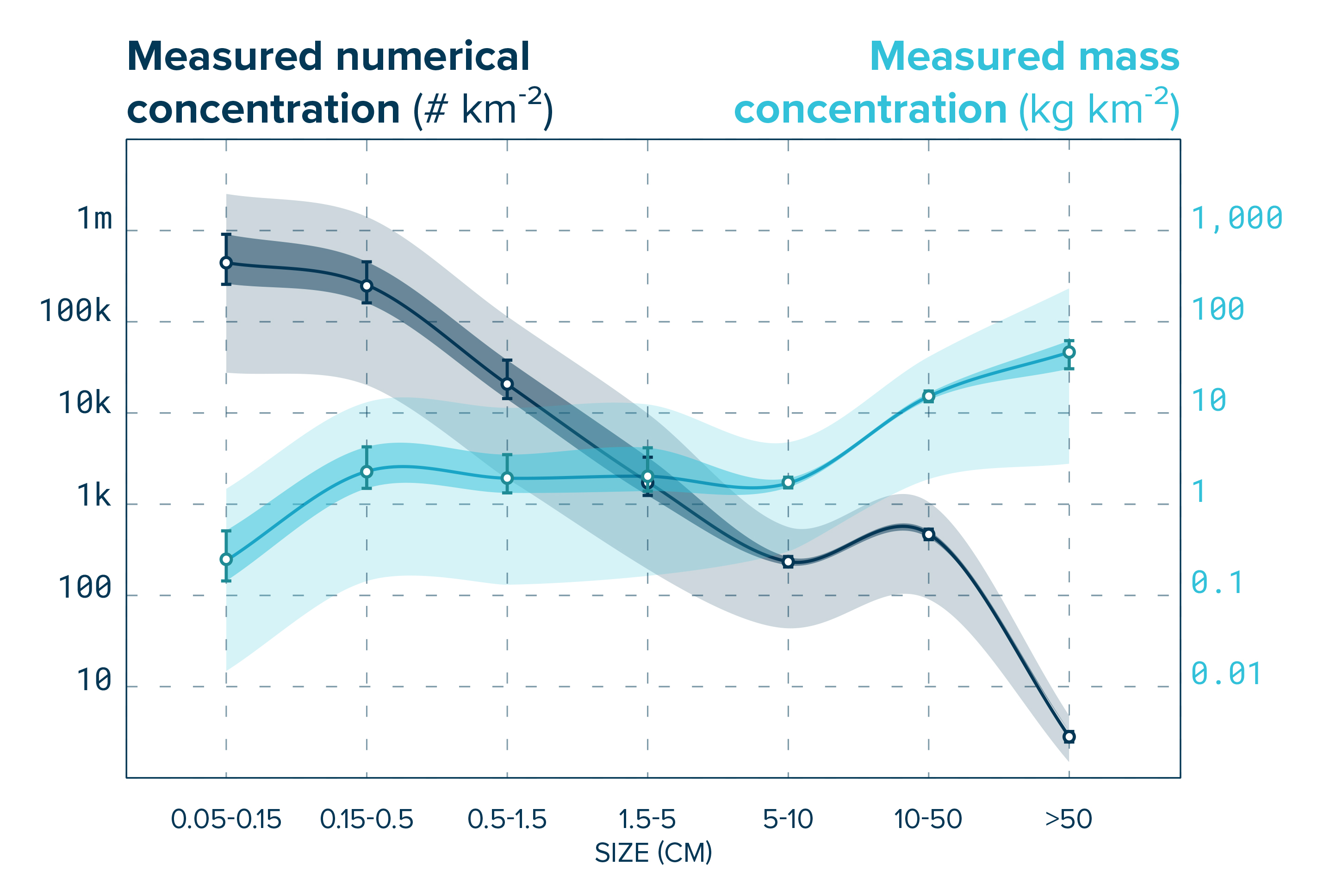 Not only does plastic pollution in the Great Pacific Garbage Patch pose risks for the safety and health of marine animals, but there are health and economic implications for humans as well.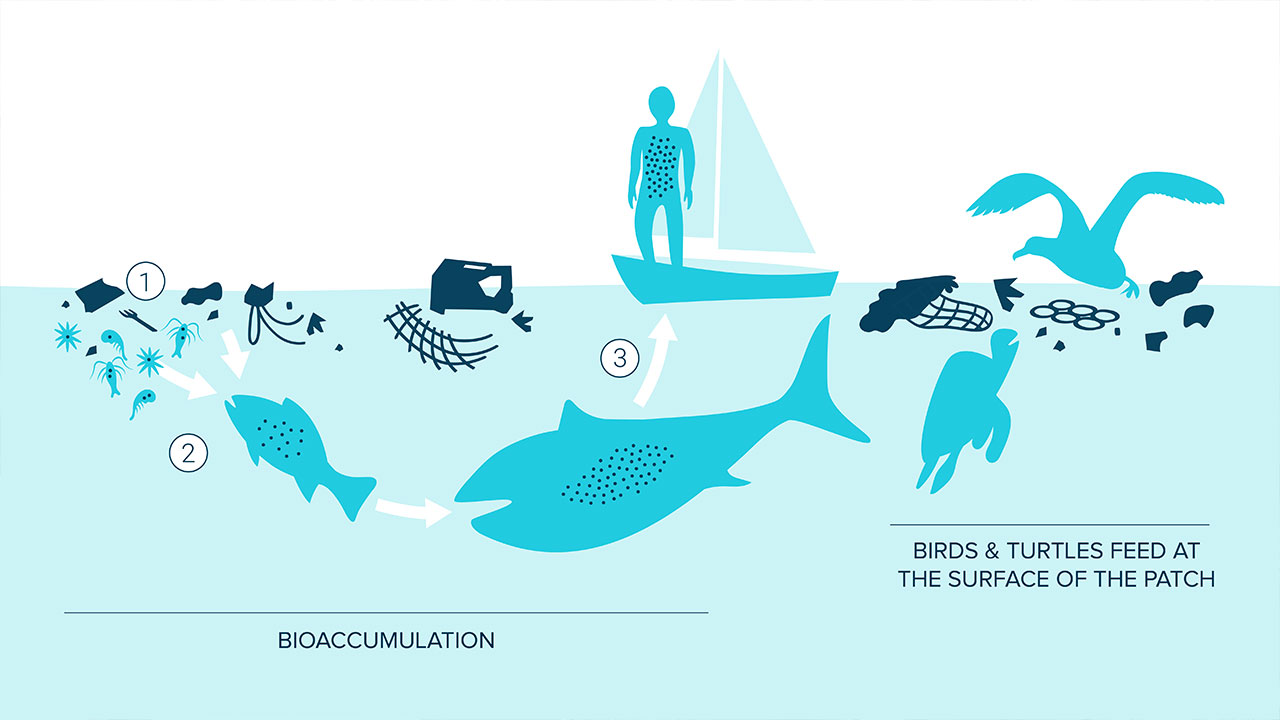 #01 - A sea turtle entangled in a ghost net.
Photo credits: Francis Perez